As a wedding photographer, I often hear couples debating whether children should be invited to their big day or not. It can be a difficult decision and ultimately comes down to a personal choice. While there may not be one universal answer for all couples, I want to share with you some potential considerations that may sway your opinion one way or the other. Keep reading for 6 reasons why couples might think twice before inviting children to their weddings!
Limited Budget:
According to Hitched, wedding couples spend on average £18, 400 for their wedding (excluding the honeymoon and rings). This is a lot of money and if you're not prepared to spend that much or don't have the budget, you can save some money by organising a kid-free wedding. The savings will be mainly from the catering costs. Caterers are likely to charge you a small amount per kid's meal but often your friends' teenager will cost you a whopping £70 (average cost per head according to Hitched in 2022).
Extra logistics
Inviting children to your wedding means you will have extra logistics (and costs) to arrange—think about making sure there are toys, colouring books and pens, or games available for entertainment. Activity packs will certainly keep them busy during the meal. I've photographed weddings where the couple also arranged childcare or entertainment for the evening so that the parents could be freed up to have a good time.
Limited space
If you've chosen an intimate venue with limited space, inviting kids to your wedding means that you may not be able to invite everyone you want to be there. By organising a kid-free wedding, you may be able to invite a few more adult guests or keep the numbers down.
Adult only:
Some people see their wedding as an adult-only event and want to celebrate their big day with their grown-up friends and family. They may want an adult-oriented party with plenty of booze where the guests don't have to chase around their little ones and stop counting the shots they drink.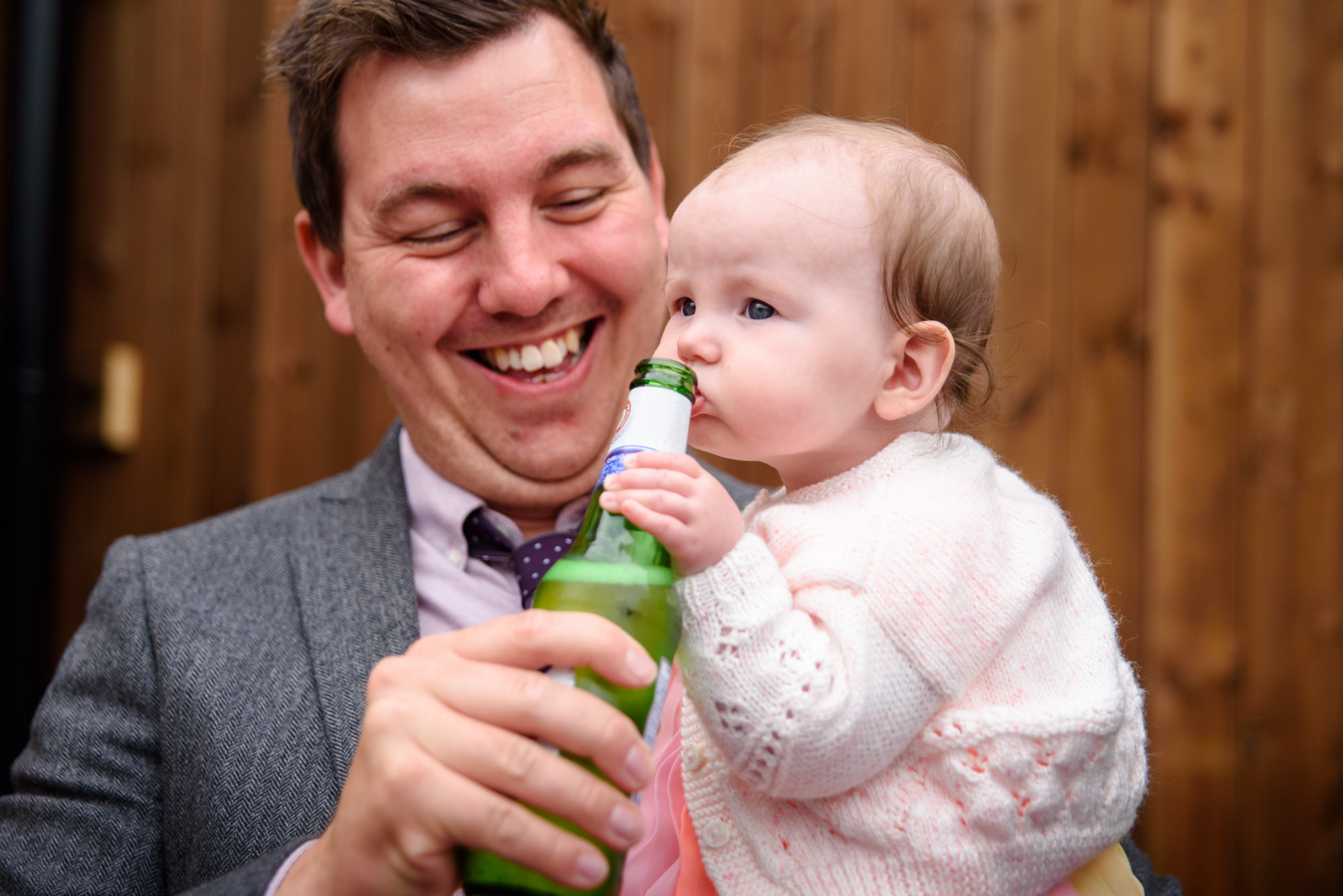 Disruption and Noise
The last thing any couple wants is a wedding day where the guests are disrupted and distracted by the noise of children. It can be hard to focus on exchanging your vows with toddlers running around and screaming, or babies crying during the ceremony. When it comes to the celebration afterwards, having kids present can mean that parents have to keep an eye on them and this can mean less time for dancing, chatting, and celebrating with the other guests.
Not a child-friendly venue
Having children at a wedding may not be suitable if the venue is not equipped for them. This could include things like open fires, sharp edges, breakable objects, or any other potential hazards that could put children at risk. Additionally, some venues may not have the necessary facilities, such as high chairs or baby changing rooms, to make it a comfortable experience for children and their parents. As such, couples should consider all potential risks without compromising their plans before inviting children to their big day.
Those are my reasons why couples might think twice before inviting children to their weddings. Ultimately it comes down to personal preference and you should make it clear about your decision when sending invitations.
---