At the beginning of April, I added a new wedding venue to the growing list I have visited for my wedding photography work: The Aviary in Ormskirk. It's always exciting to work at a new place and see all the unique features they each have to offer.
When I book a wedding with clients, I first get to learn about the venue through my couples. I love to hear why they chose it in particular because it means I get to know them even better before I work with them as their wedding photographer on the Big Day itself. My couple for this early April wedding was Steven and Rachel and one of the reasons why they chose The Aviary is because of its close links to St Michaels Church; a place where Rachel's nana, Beryl was involved with and where Rachel is a Guide Leader.
This wedding venue apparently gained its name from the bird aviary located on site which houses exotic birds – a really unique feature and one I've not come across before!
The couple described their wedding as "elegant and traditional yet contemporary" which truly matched the interior and exterior settings of The Aviary in Ormskirk.
Bridal Preparations at the salon
My first stop for the day was at the Jennifer Jayne Hair and Make up Salon in Ormskirk Center where I joined Rachel and her bridesmaids. After a pamper, the ladies made their way to Rachel's mother's house for the final touches and to put on the dress. Rachel wanted a princess style dress with lace sleeves and sparkle features. It was the the first dress she tried on and knew instantly that it was the one. Once more, "elegant and traditional yet contemporary" completely described the stunning wedding dress as well.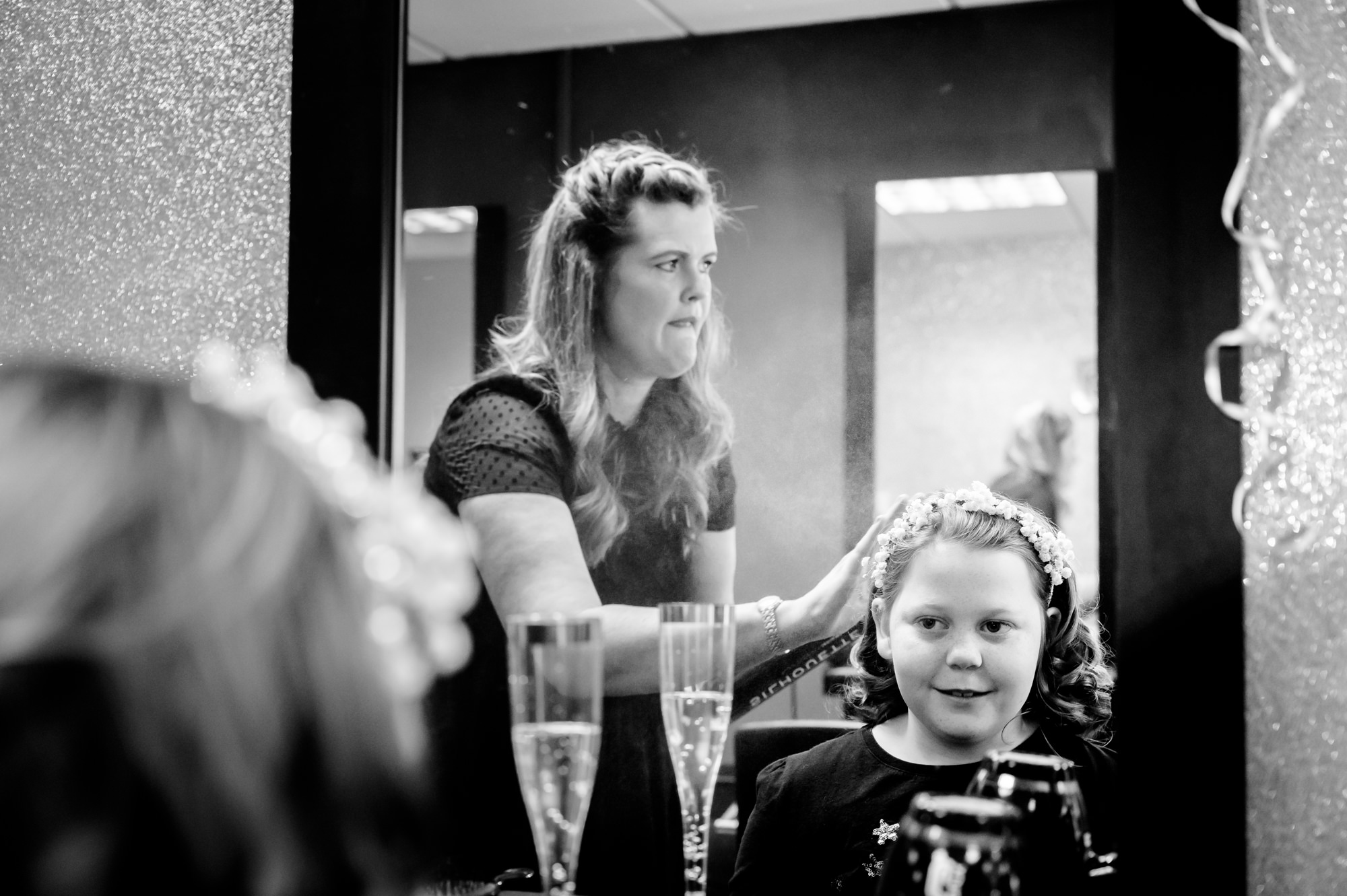 A Stylish Exit
The wedding ceremony was only a short trip away at St Michael's church. This was an obvious choice because Rachel had such a personal connection to it. The couple chose their own music to personalise the service and left the building to the song, 'Can You Feel the Love Tonight?' for a bit of romance. As mentioned, Rachel's Guide unit is also linked to the church and the girls were there and waiting for the new Mr and Mrs to exit St Michael's. This was such a touching thing to see.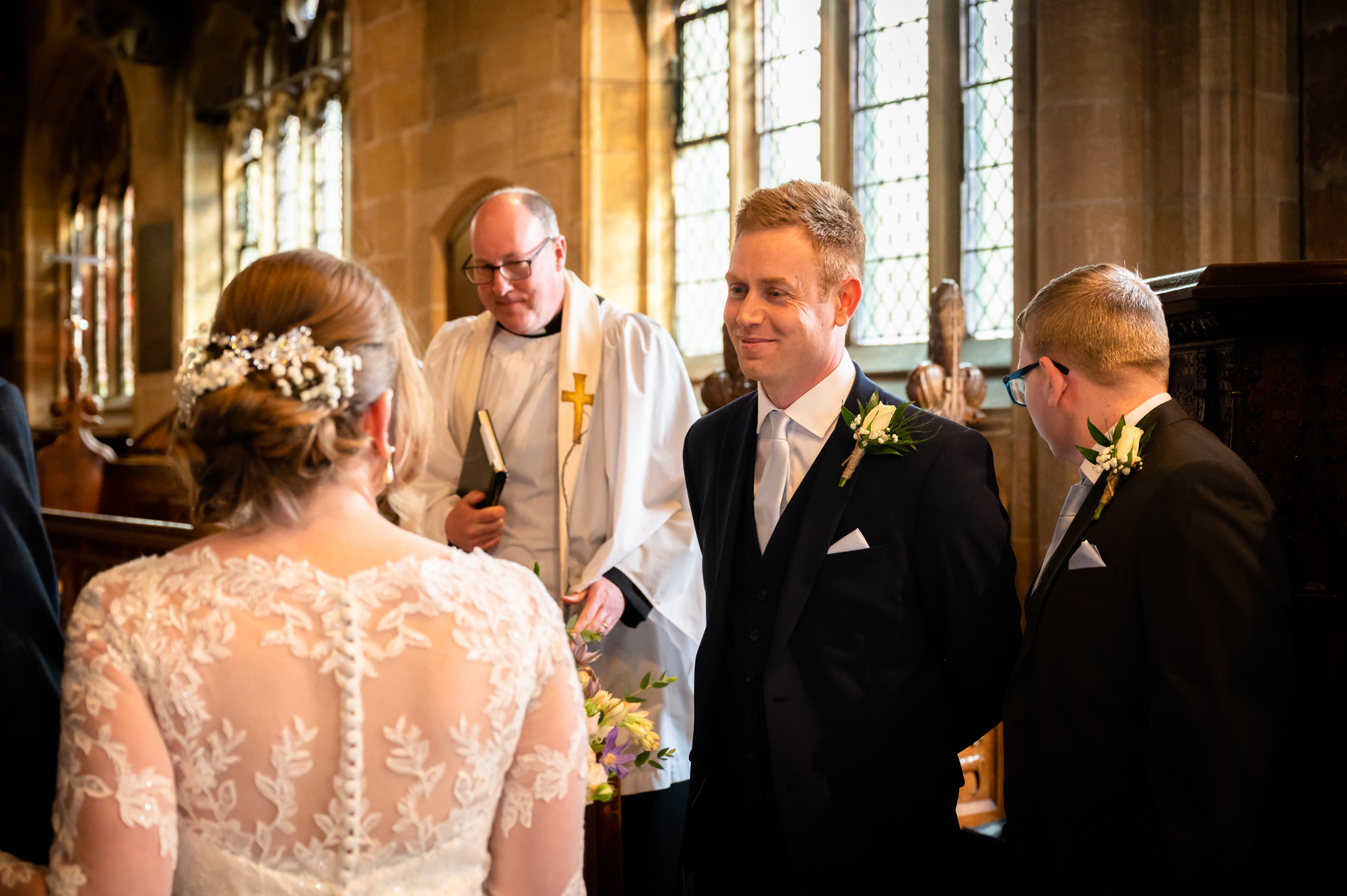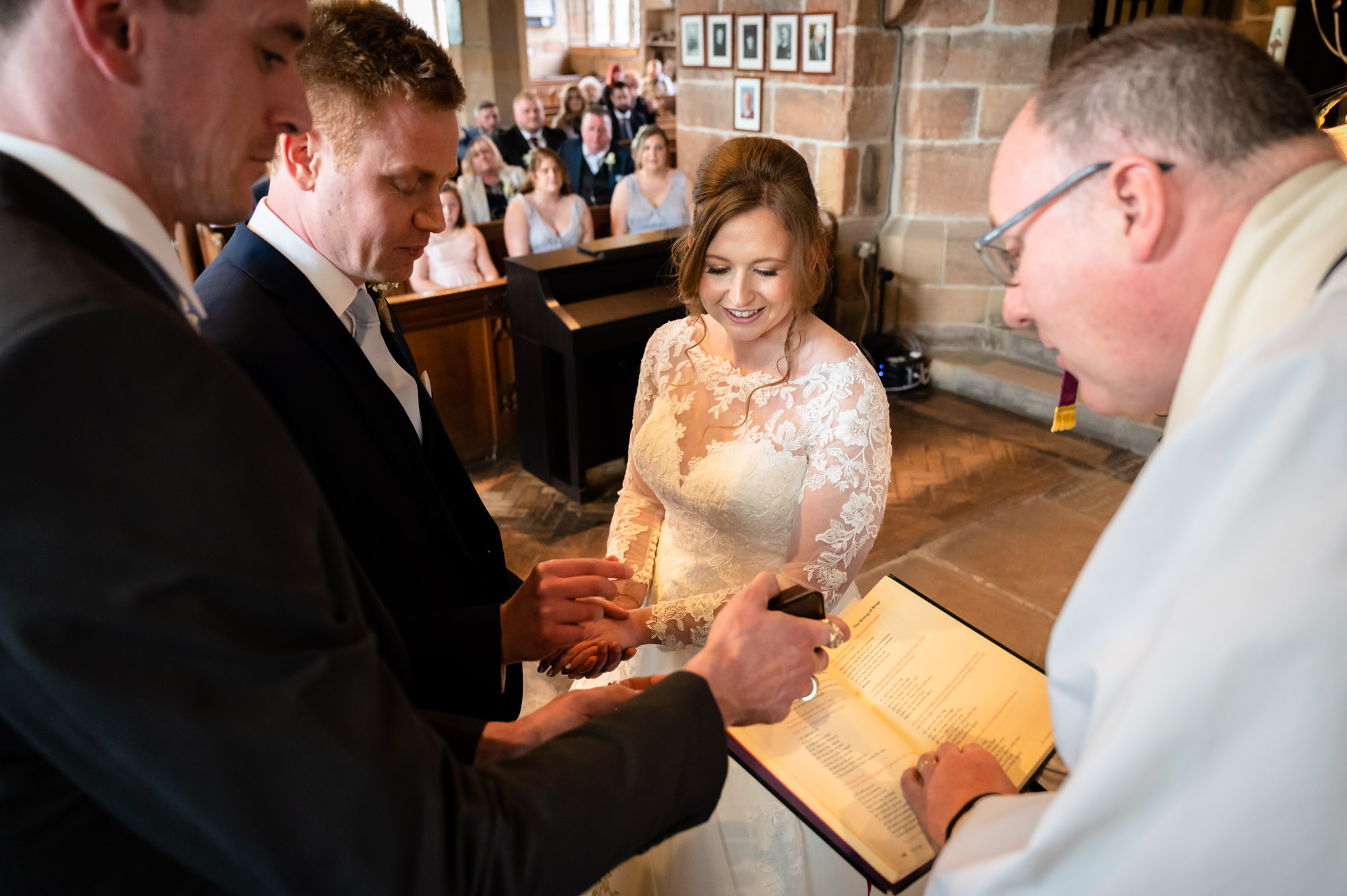 Clieves Hill Portraits
On their way to The Aviary, Rachel and Steven wanted to drive through Aughton and stop for some portrait photos on the Clieves Hills which gives a stunning backdrop over West Lancashire and Sefton. The land around is flat and stretches far into the distance and opens up to the sky – an incredibly striking landscape for wedding photography.
Four Legged Wedding Guests
After our quick stop, we made our way to The Aviary in Ormskirk for the wedding reception. As well as an aviary full of birds, this wedding venue is home to a selection of goats, donkeys, alpacas and sheep! Before returning to their guests, Rachel and Steven were keen to say hello to the furry residents and the donkeys were very keen to greet them. The alpacas were not so bothered and a bit grumpy…
From Food to First Dance
Rachel and Steven chose a BBQ buffet as the wedding breakfast. Of course, Rachel couldn't help adding a bird theme to the wedding with The Aviary as their wedding venue. From birdcage chandeliers to bird names for the tables – the theme also fitted well with Rachel's job as a Biology teacher. This couple had made their Big Day a personal one with plenty of character and this spread into their choice of first dance: 'Crazy Little Thing Called Love' – what a tune! Everyone joined in.
During the party, the bride, groom and guests enjoyed swishing around some sparklers in celebration of a fantastic day.
---